Kenneth Gluck, DMD, MDS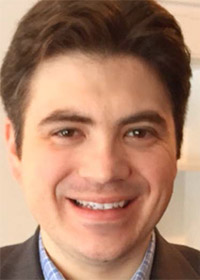 Dr. Kenneth Gluck, a Board Certified Periodontist, attended New Jersey Dental School where he spent seven years of study, earning his degree in Doctor of Dental Medicine (DMD), obtaining his certificate as a specialist in the field of Periodontics, and receiving a Masters in Dental Science. Dr. Gluck currently works in private practice but is also a part time clinical assistant professor at Rutgers School of Dental Medicine in the department of periodontics. He has authored articles which discuss implant dentistry and the effects of diabetes on periodontal disease. During his training in periodontics, he learned traditional periodontal therapy as well as implant surgery and its associated procedures. He had the opportunity to train on five top implant systems and discover the strengths and weaknesses of a variety of implant manufacturers.
Dr. Gluck was also involved in researching one of the more destructive bacteria involved in certain forms of aggressive periodontal disease during his training, which received a prestigious award at Michael Balbo Day. At his graduation, he also received the 'Dental Student Award' by the American Academy of Periodontology in recognition of outstanding achievement in periodontics. As Chief Resident in the periodontal department at UMDNJ, he dedicated himself to the program and his fellow co-residents, working hard not only to maintain the status quo but to enhance the experiences and training received during residency. Dr. Gluck is a member of the American Dental Association, American Academy of Periodontology, American Academy of Implant Dentistry, and the International Congress of Oral Implantology.
In his spare time, Dr. Gluck enjoys spending time with his wife and children. He also enjoys playing various sports including softball, football, and basketball.
Memberships
Dr. Gluck holds membership in some of the most respected dental organizations in the world, including:
The American Academy of Periodontology
The American Dental Association
The International Congress of Oral Implantology
The American Academy of Implant Dentistry
If you would like more information on Dr. Gluck's background and experience, or if you have questions about the many periodontal treatments he offers, please contact us today.